PARENT REVIEW
This place and the staff are awesome!!! I have seen such a difference in my child since he has been attending this martial arts school!
- T. Gamble
PARENT REVIEW
Both my kids love going here and Mr. Ruth and his Jr. Instructors are great with helping the kids focus on what they need to learn and grow into responsible kids.
- C. Marsh
PARENT REVIEW
My daughter loves taking classes here! She has learned a lot and has a blast doing so! Charles Ruth is great with the kids and is an awesome teacher!
- J. Gass




Free Trial Program - Call or Text Us Today - (865) 253-3675

Programs

Fusion Martial Arts offers a safe, fun, and educational summer program and is the PERFECT alternative to day care. Why? Because we are not a day care! We take pride in knowing that we can offer day camps that specialize in Martial Arts, competition training, fitness, and educational fun. Whether you need us for one week or all summer, Fusion Martial Arts will have your child excited about attending. Don't let your child sit at home bored. Keep them learning and active this summer!
Did we mention FIELD TRIPS?
On a normal week you can find our campers swimming at the pool, going to the park, watching the summer's newest movie, learning history at some of East Tennessee's historical sites, or meeting local government officials. Our summer campers are exposed to a wide arrange of experiences that are not just fun but also educational.
Parks Visited:
Jefferson County Pool
Sevier County Aquatics Center
Jefferson County Indoor Pool (why let rain hold us back from FUN!)
Cocke County Pool
The Field of Dreams
Dandridge Elementary School Park
Jefferson Elementary School Park
Newport City Park
Educational:
East Tennessee Air Museum
Jefferson County Court House
Dandridge Fire Department
National Weather Service
United State Post Office
Forbidden Caverns
Andrew Johnson National Historic Site
Adventure Rainforest Zoo
Bush Beans
Dandridge History Walk
Davy Crockett Home Place
H&H Trucking
Other:
Newport Movie Theatre
Victory Lanes Bowling Alley
Go Cart Riding
Mini Golf
Lazer Tag
Tennessee Smokies Baseball Park


People Summer Campers Got To Meet:
Marc Anthony - Marc and Kim Show (Star 102.1)
Jefferson County Mayor
Dandridge Historian
Circuit Court Judge
Tennessee Smokies Minor League Baseball Players
Dandridge Police Officer
Tennessee State Trooper
NO CONTRACTS - MONTH TO MONTH - FAMILY RATES AVAILABLE - CALL TODAY!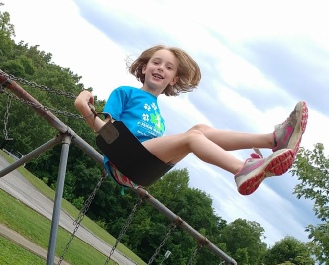 Weekly Fee
Part Time Schedule - 1 to 2 Days a week
$85.00 per week

Full Time Schedule - 3 or more days a week
$110.00 per week
Drop Off Time
Between 7:30 am - 10:30 am
Pick Up Time
Between 3:30 pm - 6:00 pm